Welcome To
avenue inn
Downtown San Luis Obispo
Nestled in the California mountains of San Luis Obispo, Avenue Inn is a charming and intimate hotel. It provides its guests with the perfect getaway from the noise and chaos of their everyday life. With shopping, vineyards, the ocean, and mountains within easy reach, San Luis Obispo – otherwise known as SLO – is a captivating destination for all travelers. Famous for its sunny-time-days, there's always a good reason to get outside. From hiking and biking to surfboarding and kayaking to Farmer's Market outings, your outdoor activity will be heightened by gorgeous views of the valley coast. There is also plenty of art galleries, kid-friendly museums, charming shops, and upscale restaurants to enjoy in downtown SLO. What are you waiting for?
Our 1960s vintage-inspired Inn is an exceptional choice for your next stay in San Luis Obispo. Our cozy and recently refurbished accommodation is attractive and welcoming, providing our guests with a home-away-from-home vibe. Each of our guestrooms has been furnished for your comfort and features first-class amenities for your pleasure. This includes a coffee maker, flat-screen TV, and high-speed wireless internet. While you're here, be sure also fully to enjoy our property features. Any other requests? Drop by our around-the-clock front desk where our personable staff members will be happy to help.
With less than a five minutes' walk from Historic Downtown San Luis Obispo, Avenue Inn is the perfect accommodation for guests who want to explore California's central coast. There are several wineries, golf courses, and bicycle and hiking trails nearby our property, as well as the Children's Museum, San Luis Obispo Mission, and art studios. A mere four blocks away is SLO's iconic Farmers Market and its Thursday Night BBQ. Care to wander a little further? Hop in your vehicle for a short fifteen-minute drive to Morro Bay, Pismo Beach, and the Pacific Ocean for a whimsical day on the waterfront. At Avenue Inn, your stay is sure to be a memorable one.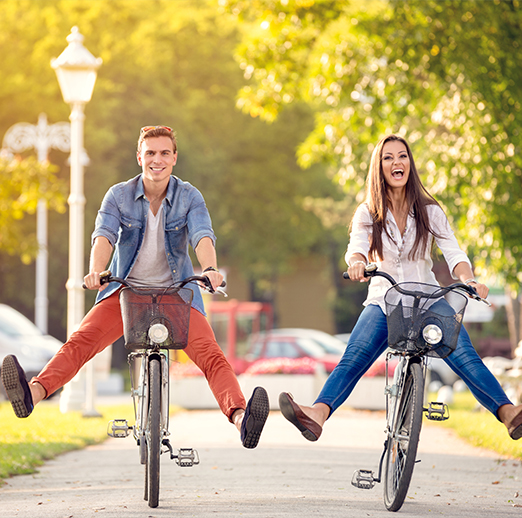 San Luis Obispo offers visitors a wide array of things to do ranging from beachcombing, wine tasting, and shopping, to visiting historic points of interest, museums, and world-class dining. SLO Town truly offers something for everyone to enjoy.